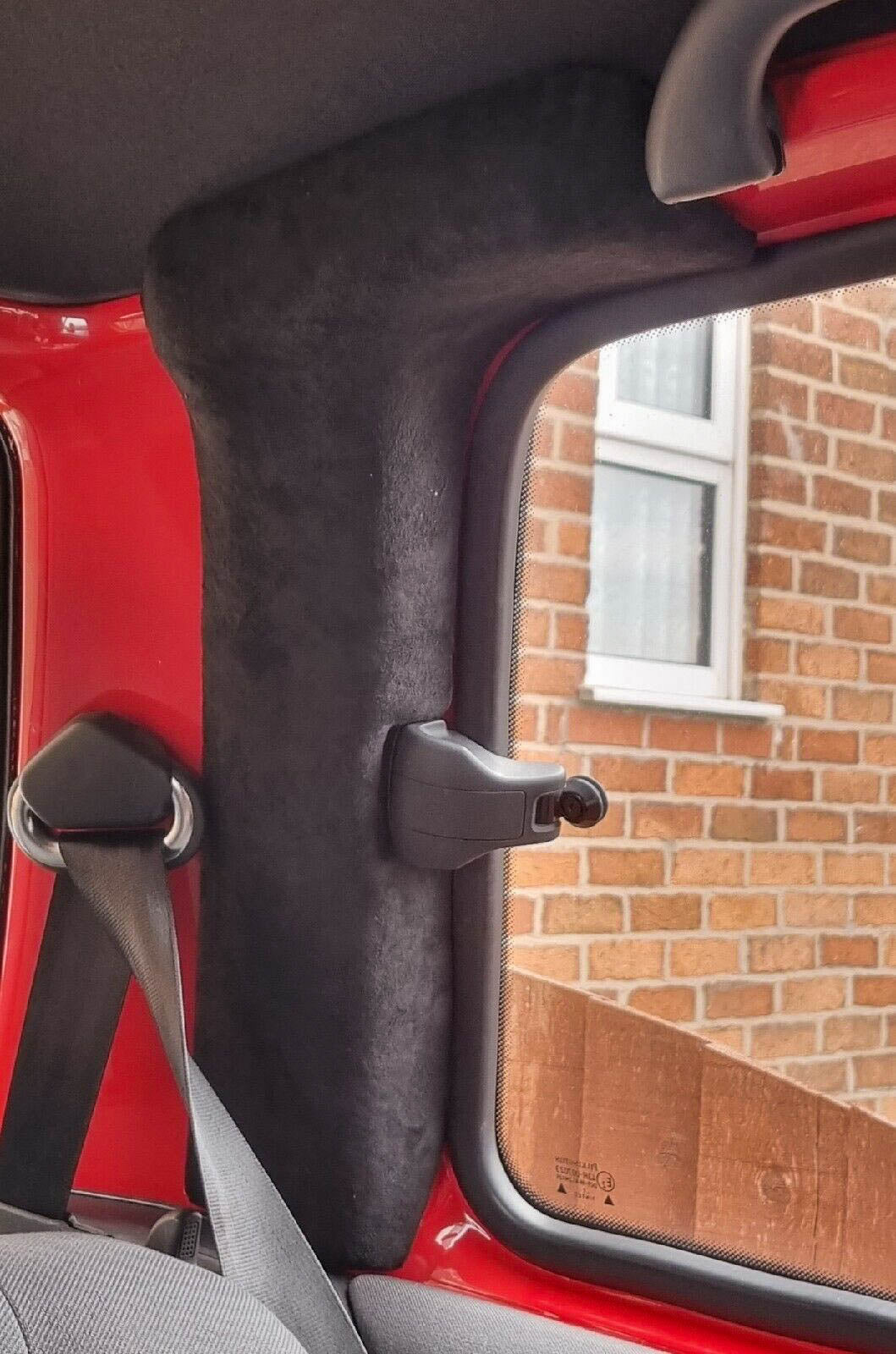 Where you can use Car Interior/Upholstery Fabric
Alcantara, faux suede & stretch faux suede are excellent fabrics that can be used in various areas of your car's interior.  They are great options for enhancing the look, comfort, and functionality of your vehicle.  Here are the common areas where they are used:
Headliner: This is the ceiling of your car's interior. The soft texture and acoustic properties of the fabrics help create an enhanced cabin environment while also reducing noise and vibrations.
Door Panels and Inserts: Adds a touch of elegance and sophistication. They can provide a comfortable armrest surface and improve the visual appeal.
Steering Wheel: An Alcantara-wrapped steering wheels offers a firm grip, luxury feel and an upmarket appearance. Making it an excellent choice for sports cars and luxury vehicles.
Gear Shifters and Handbrake Covers: May only be a small touch but will still contribute to the overall driving experience.
Centre Console and Dashboard: Gives you and your passenger a visually appealing and pleasing to touch surface.
Pillars and Trims: All the fabrics are excellent for pillars, such as the A, B, and C pillars, as well as other interior trims. They add a refined touch and improve the visual impact whilst also offering a consistent look throughout your car's interior.
Seats: Seat coverings provide a luxurious feel, enhanced appearance and excellent durability.
Which of the fabrics is the best option for your project depends on your specific requirements, budget, and desired aesthetics. Please take a look at the blog post Alcantara V Faux Suede V Stretch Suede to help you decide.    
Before:
After: