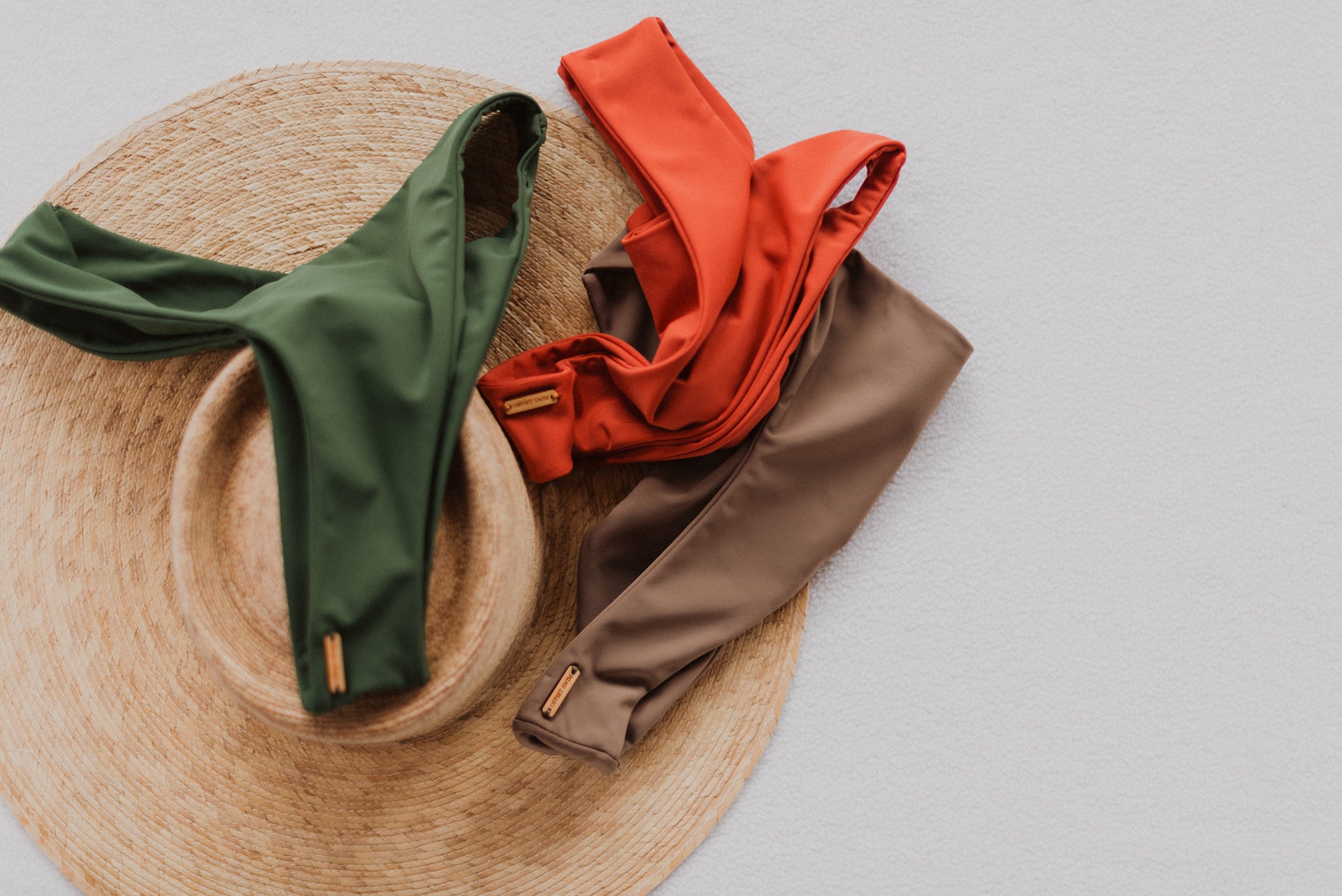 Offset Swim's Summer 2023 Collection: Sustainable Swimwear at its Finest
Offset Swim is a company that is passionate about sustainable fashion. Founded by a hardworking solo entrepreneur, the company has recently launched their Summer 2023 Collection, which is made from eco-friendly Carvico Vita fabric. They have created beautiful swimwear that is both fashionable and environmentally conscious.
The Summer 2023 Collection from Offset Swim is a prime example of sustainable swimwear done right.  
Carvico Vita is a high-quality fabric and feels wonderful to the touch. Made from Econyl which is recycled nylon yarn, derived from discarded fishing nets and other waste materials. This eco-friendly fabric is designed to be durable, resistant to chlorine and saltwater, and provides UV protection. By using Carvico Vita fabric in their swimwear, Offset Swim is creating garments that not only look great but also help to reduce waste and conserve resources.
The colour selection is stunning. Pine, Tripoli, and Morrocco.  In perfect harmony with the earth friendly fabric.
It's not just about creating beautiful swimwear; it's also about inspiring others to follow suit. By using sustainable materials like Carvico Vita and Econyl, other swimwear manufacturers can reduce their environmental impact and contribute to a more sustainable fashion industry. Offset Swim's dedication to sustainability and the success of their Summer 2023 Collection can serve as a model for other companies to follow.
Sustainability is a hot topic in the fashion industry, and for a good reason. According to the World Wildlife Fund, the fashion industry is responsible for 10% of global carbon emissions and 20% of global water waste. By choosing sustainable materials like Carvico Vita, we can help to reduce the environmental impact of the fashion industry and protect our planet for future generations.
Offset Swim is slow fashion at its best and hopefully it will inspire other swimwear manufacturers to do the same. We can all help to make a small difference in the fashion industry and create a more sustainable future. So next time you're looking for swimwear fabric consider choosing Carvico Vita as we are sure you'll agree the results are amazing !