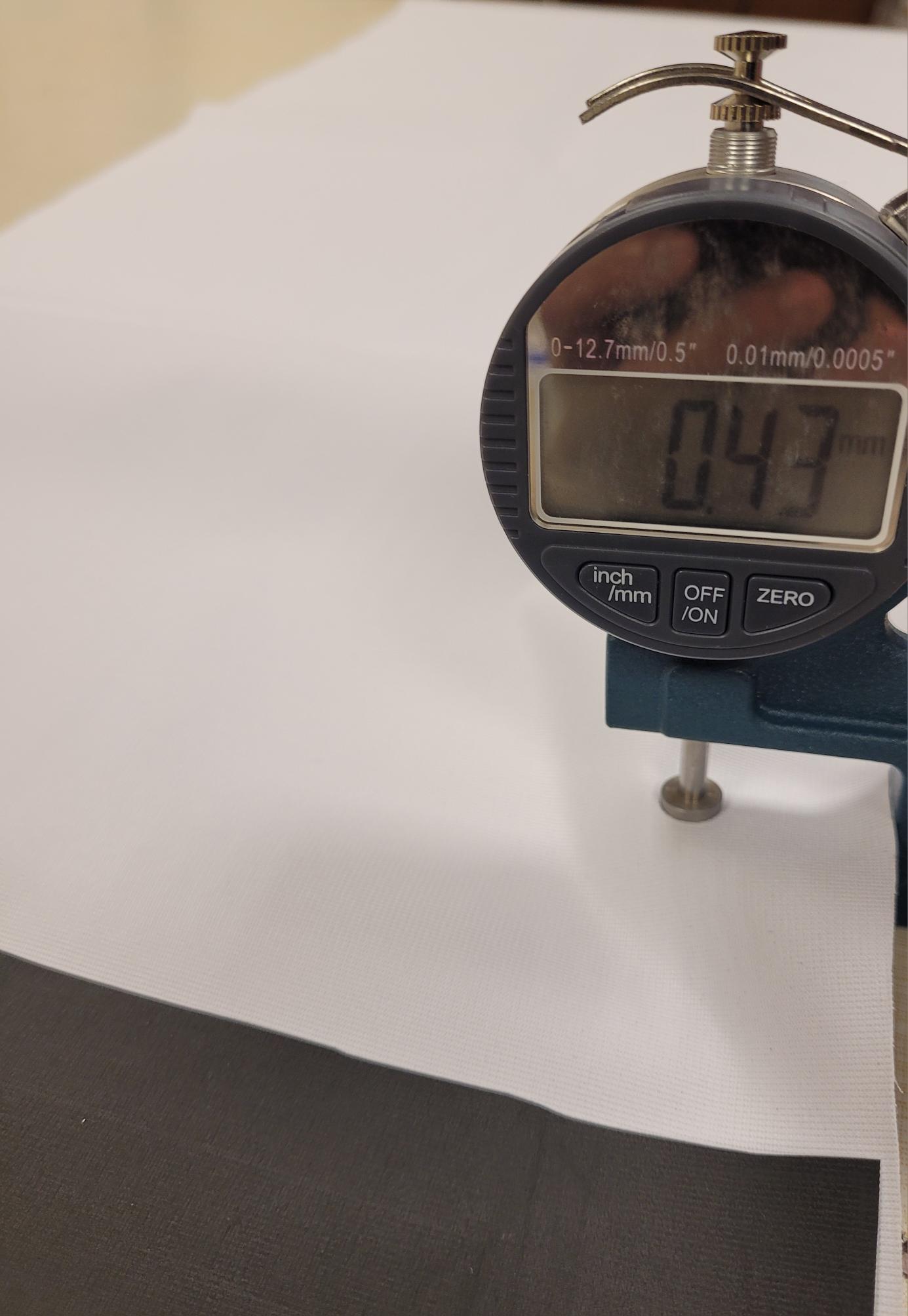 How thick is the fabric ?
We use this device a digital thickness gauge to get the information for you. We will measure across the width of the fabric at 3 different areas and use the average.
The fabric in the photo is our black back projector fabric which is 0.43 mm thick.
We are updating all our fabrics with thickness measurements.
If you don't see it on the specification details please get in touch.