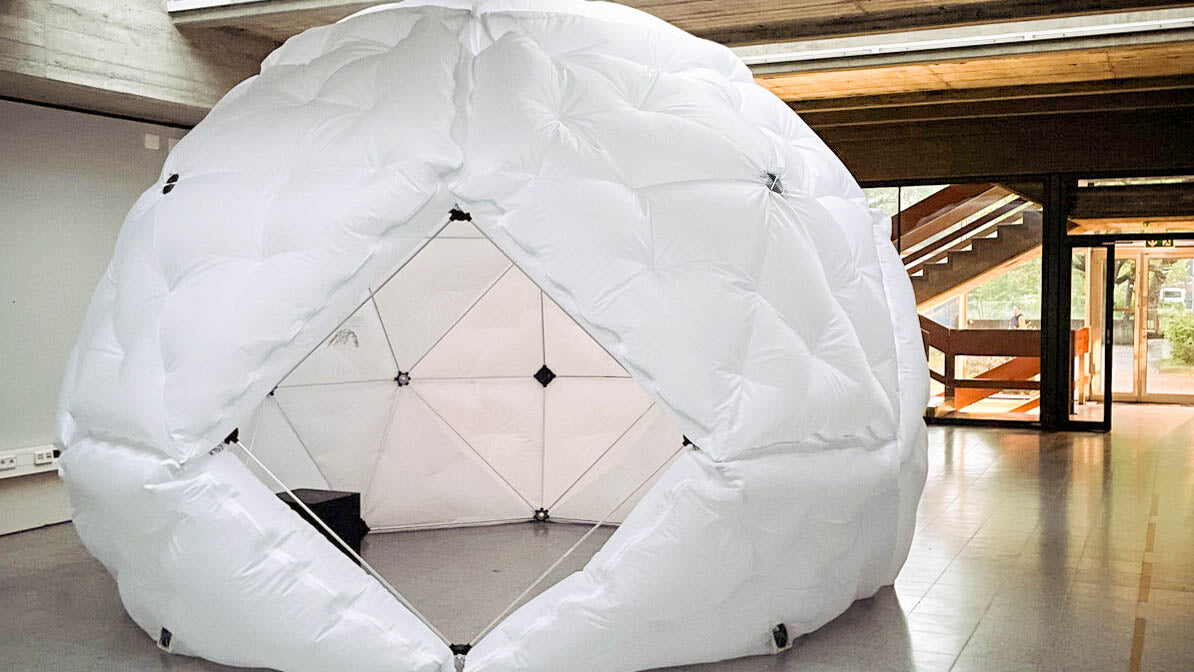 Pneumatic Dome Pavilion created by students from Leibniz University Hannover Germany
When student Momo Wittmer got in touch asking for white Ripstop fabric for their creative design and architectural project we were intrigued to see the final results. 
The construction of the dome pavilion with pneumatic façade cushions with integrated fans looks brilliant.
Well done to all the students involved in the project.
You can read more about the construction here
https://www.igd.uni-hannover.de/en/news-for-all-departments/latest-detail-view/news/puffer-joint-demonstrator